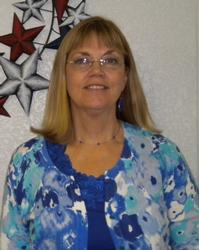 LCEA Membership doesn't cost. It pays!
You are members of LCEA, FEA, NEA and AFT
(Local, State and National Education Associations).
NEA
and AFT provide monthly magazines to members about national education issues.
NEA
benefits:
Insurance Programs -life, long term care, Medicare supplements, home owners and car insurance. Investment and financial services programs, and consumer discounts (we all love those) on car rental, magazines, book store, classroom super store, long distance rates, Collette Vacations, Nolo Legal, Leapfrog School/House as well as click and save at hundreds of your favorite stores. They also offer Educators Employment Liability insurance and Attorney referral Programs for personal legal problems.   Check out the NEA website at: www.nea.org.
AFT
Benefits:
Insurance Programs: Term Life, Disability Income, Voluntary Term Life, Limited Supplemental Medical plan, Universal life and long term care. Financial Services: credit card, secured credit card, credit counseling, education loans, loans and mortgages. Travel: Auto Club, Go Ahead Tours, EF Educational Tours, Smithsonian Student travel and Travel discounts/Theme Park Packages. They also offer Online books, savings on movie tickets and rentals, theme parks, site seeing and more, flowers, health club membership discounts, savings on dental, prescriptions and vision care, magazines and pet insurance and veterinary care. Check out the AFT website at: www.aft.org.
Thanks to LCEA, The Lake County Effective Teaching Center (ETC) is a collaborative effort between Lake County Schools and the Lake County Education Association. The center bases the majority of its courses on the exemplary, replicated research findings (level III) of the American Federation of Teachers' Education and Dissemination (ER&D) project.
Thanks to LCEA and FEA
, you cannotbesubjectedtoharass

m

ent,inappropriatebehaviororinterference byaparentoranyotherpersonintheperfor

m

anceof yourduties.
Thanks to LCEA and FEA,
you need not remain in any meeting in which chronic and continuous badgering, abusive language, screaming, yelling, insults, threats, profanity or upbraiding occur.
Thanks to LCEA and FEA
you can utilize paid leave to engage in Association business.
Thanks to LCEA and FEA
, you can wear professional and appropriate clothing of your choice, and you   cannot be required to wear a uniform.
Thanks to LCEA and FEA, you must be paid a stipend if you participate in mandatory District workshops conducted outside the work day.
LCEA
and FEA
provide in-services for rep council and other meetings at no cost to members.
LCEA
provides up to four $1000 scholarships for member's children or grandchildren.
LCEA
provides help for AC teachers not rehired and PSC-CC teachers wanting to relocate within the district.
LCEA
helps provide mentors for teachers.
It pays to be a part of LCEA, your professional organization, to promote the professionalism of TEACHERS
!
Gail Rager, LCEA Vice President